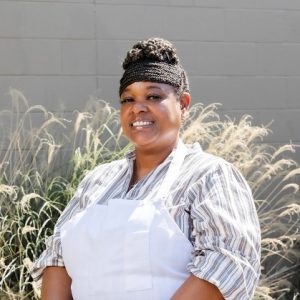 Hello, my name is Marjorie Bowden and I specialize in poundcakes, baked with LOVE. I love baking and I started making cakes for my family and friends. I made cakes for events and they were so popular my family insisted people wanted to buy them! My friends call me Marjie, and one of my dear family members (who passed away in 2019) was nicknamed "Pound" thus "Marjie Bakes Poundcakes" was born!
I started catering events, and have had a great time selling poundcake by the slice.  Some of my favorite flavors are Lemon, Strawberry, Red Velvet, Double Chocolate and Carrot, but I still experiment all the time!
I am adding cakes to the gallery all the time, check out the specialties of the month.
Thanks for Supporting my Business!  ~Marjie